History
KML has been providing products to satisfied customers for over 40 years.
Business Lines
KML's core business is water treatment and water treatment service. We do not toll blend products – all of our water treatment products are made in our Indiana facility. In addition to treatment of cooling and boiler systems, KML provides specialized treatment for wastewater facilities, municipalities, pulp and paper operations, automotive factories (paint booth maintenance products), ultrapure filtration, and semiconductor production.
Production
Our LaOtto, IN facility produces all of KML's water treatment products and is run by our General Manager.  Our General Manager holds a degree in engineering from Michigan Technological University, and supervises all aspects of product development and fabrication. KML has been registered as ISO 9001:2015 since 1998.
Our industrial and paint booth maintenance products are tolled in Michigan. We strive to develop products that meet the needs of our various industrial clients. For more information contact the office staff.
KML believes that combining quality products with quality service delivers value to our clients.
Our Expert team
KML draws on its staff to bring their many years of combined experience in water treatment and facility operations to bear for our clients.  KML's technicians and engineers provide support to our clients in application and usage of our products.  Customers appreciate the range of knowledge our staff can provide, and utilize us to provide water testing training, specify pumps and chemical feed equipment, and support them with safe use and handling instructions.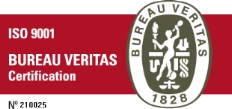 Our Quality Staff
Our office staff provides our clients with efficient operations — orders are placed immediately and followed through to delivery, questions are answered in a timely fashion, and products are made according to the policies and procedures that have earned KML an ISO 9001:2008 registration.
KML's technicians and engineers provide support to our clients in application and usage of our products.
KML's service programs keep pace with new innovations, and we constantly work to train and cross-train our staff.